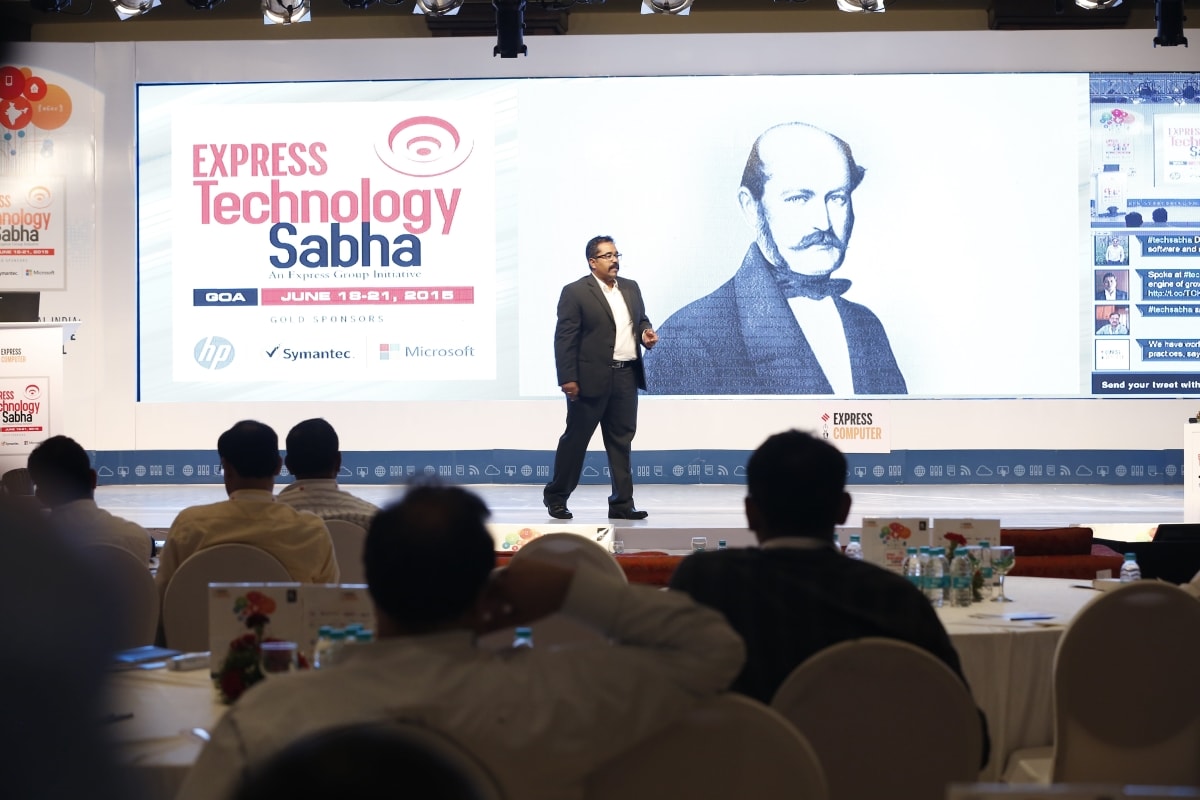 You would have noticed a bottle of coffee beans at a Perfume counter. Smelling that would relieve olfactory fatigue by jolting your senses and enhancing your perception of fragrances. My sessions or mini workshops serve the same purpose! In any conference or Seminar organized for Two days, on an average, there are about 20 presentations and 5-6 panel discussions and maybe some breakout sessions based on the theme of the conference/seminar. True value gets added to the Ecosystem when there is Knowledge sharing and networking ,when brands present a thought leadership agenda and relationships are built and nourished, When access and acknowledgement is a part of the curation. True value is added when there is a differentiated experience
There are Potential Landmines to a good event experience like sponsors presenting Sales decks and speaker overload leading to audience disengagement. It does not bode well when there is low energy with no visible shifts in state or perspective. There is the danger of the event becoming an Echo Chamber when everyone in the community is talking about the same thing with no interdisciplinary learning.
My speaking sessions/mini workshops are curated experiences that would energize the participants and will add value to them at work and life. The idea is to positively affect leadership and Lives, and not necessarily in that order. The workshops will ensure that the participants are refreshed, Perspectives get reframed and the mood becomes reflective. The talk will be relevant to the Participant and agenda agnostic. I have spoken at congregations of doctors, architects, CIO's, School Principals and also several industry associations.
Here's what my clients say
"Jay is an Executive Coach who makes you explore yourself to the fullest extent by asking provoking, self-discovering and open ended questions. There are many things we have discussed amongst areas of improvement. He taught me to celebrate even the tiniest achievement. I do this and it gives me a lot of positive energy and confidence. The time I spent with him was truly motivating and inspiring. I admire Jay's energy levels and patience in listening."
R. Jeevanantham / General Manager - Plant Quality, Ford India
"Jay was assigned as my coach from a leadership development program conducted by Ford. I was given an opportunity to choose my coach and I chose Jay as my coach with a simple philosophy that I wanted to be like him – Smart, Impressive Personality with Fantastic Executive presence where as I was an introvert. After our sessions, I am now a better Anirban. I think the best part of Jay's coaching is that he never wanted to change me. T he passion and emotion that Jay demonstrated in these sessions made it an exciting journey. I never felt that Jay was guiding me rather I always felt that I am developing all by myself. Like an invisible force, he helped me achieving my goal. He was able to build trust and safety around our relationship that I never felt any hesitation to discuss sensitive topics with him."
Dr. Anirban Singha / General Manager - Analytics, Ford India Pvt Ltd
"Jay is a very focused coach giving his fullest during all the coaching sessions that I have had with him - quick to point out the areas that I need to be concentrating on and be cognizant about. He creates such a conducive environment for any coachee to open up to him with their areas of trouble/ opportunities to improve on. All my sessions with him have been engaging and inspiring"
Murali Rajappan / General Manager (Digital Innovation), Ford India
"I had the opportunity to be coached by Jaykumar as my Executive Coach and I must say this has been a cherishable and learning engagement. This engagement has helped me to strategize on my career goal and develop my abilities further and this relationship does not end here, this is where it starts"
Poorna Chandra Tejasvi / VP-Pharma, South Asia, Thomson Reuter